Skip to Content
What to Expect at the Initial Consultation
The consultation may take up to an hour, during which the physician will take a detailed medical history and discuss any medical concerns and medications that you are on, in addition to learning about your fertility history and that of your partner. It is important to understand the fertility status of the couple since our goal is not only to return sperm to your ejaculate but to support you in achieving your goals of a natural conception, a wonderful pregnancy, and birth of your child. Men are encouraged to bring their female partners with them to the consultation if it is possible.
Education is very important from our perspective. Your physician will take the time to explain the anatomy and production of sperm and discuss in detail the two types of blockages that may be involved as well as the reconstruction process. You will be informed about what to expect pre-operatively, the day of surgery, and during your recovery.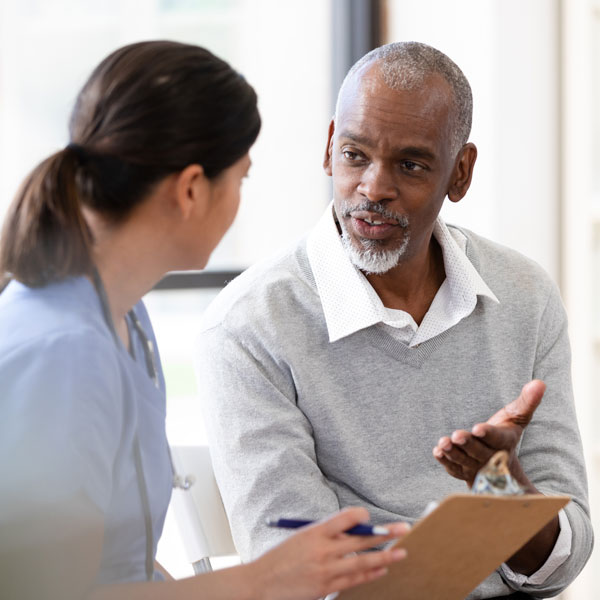 What to Expect After Your Consultation
Following your visit, you will be connected with one of our patient coordinators who will go over details with you concerning your pre-op preparation, the types of testing you may need, the timing of your procedure, what your insurance may cover, and financing options. You may schedule your procedure at this time or go home to consider what is best for you.
Will My Medical Insurance Cover My Vasectomy Reversal?
In some cases, insurance covers the costs of a vas reversal, however, in the majority of cases it does not. We suggest you call your insurance carrier to discuss whether your plan covers the procedure before you schedule your appointment with one of our specialists.
If your plan does not cover the procedure, self-payment will be required. We offer an excellent financing plan to support you in your goal to have a child.