Skip to Content
Pay My Bill
If you would like to pay your bill online, please click on the website link below:
You will need information from your billing statement
in order to make an online payment. There is an option to
create an account, or you may pay as a Guest.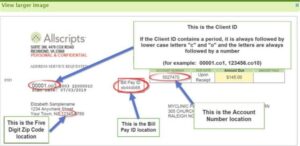 To contact a representative from the Billing Office, please call 615-669-7888.
* * * * *
Below is some useful information on our insurance and billing policies.