Skip to Content
Exploring the Link Between Diabetes and Kidney Stones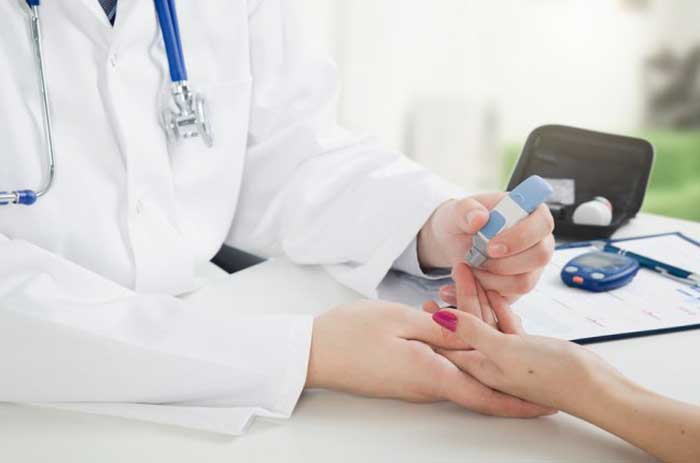 It is well-established that diabetes can increase the risk of kidney failure, particularly when it is poorly controlled. However, does the disease also increase the risk of kidney stones? Here is what you need to know about the connection between diabetes and kidney stones and when you should see a urologist about your symptoms.
What Are Kidney Stones?
Kidney stones are hard, stone-like formations of excessive calcium oxalate, struvite, uric acid, or cysteine. These substances can band together inside of your kidneys and form stones that range in size from minute to large and obstructive. When stones form, they eventually must pass out of your body through your urinary tract. Small stones can pass through your system with few if any, symptoms. Large stones can be excruciatingly painful to pass and may get stuck in your urinary tract, where they can block the release of urine and trigger infections.
How Does Diabetes Increase the Risk of Kidney Stones?
Diabetes can increase the acidity of your urine. If your blood glucose levels are high, the acidity in your blood increases, which in turn causes the acid levels in your urine to increase. Acidic urine increases the risk of kidney stones. Following your diabetes care plan closely in order to control blood glucose and drinking plenty of water every day can help to reduce the risk.
When Should You See a Urologist for Kidney Stones?
See a urologist as soon as possible if you have symptoms of a kidney stone. These include nausea, vomiting, back pain, abdominal pain, and blood in the urine. If your stone is small, you may be able to pass it by increasing your water intake and using over-the-counter pain medicines. For large stones, your urologist may recommend procedures to break up the stone or surgical removal.
Urology Associates, P.C. provides treatment for a wide range of conditions, from UITs to kidney stones and bladder cancer. If you think you could have a kidney stone in Nashville, make an appointment by calling 888-656-0667.